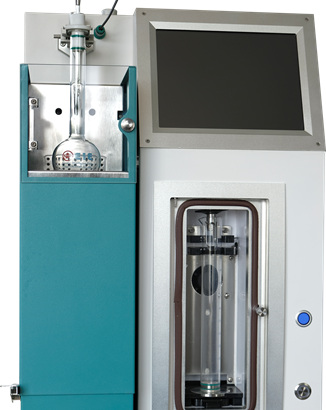 ASTM D86, ASTM D850, EN ISO 3405, IP 123 and 195, DIN 51 751, NF M07-002, GB/T 6536, GB/T 3146.1, ASTM D1078
One-button Start. Automatically completes sample distillation testing, saves, prints, or uploads the measurement result data.
It can test different types of samples such as gasoline, kerosene, diesel, organic solvents, and benzene products.
The high-efficiency compressor cold circulation system has a fast cooling speed, shortens the interval of measurement, and improves its efficiency.
The Atmospheric Distillation Tester, developed by Canada Etech International Enterprises Inc. (EIE), uses